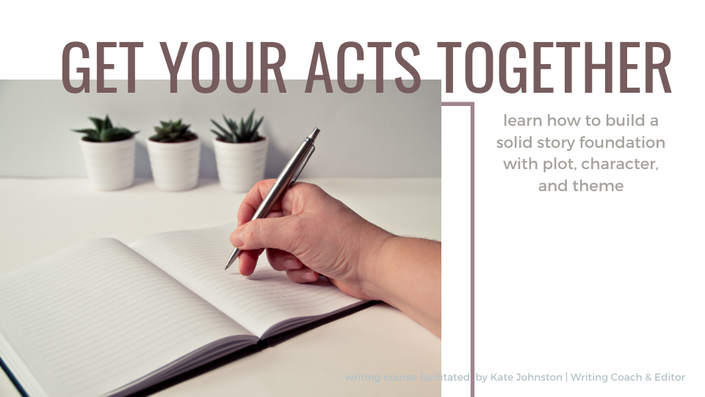 Get Your Acts Together
learn how to build the foundation of your story using plot, character development, and theme
Enroll in the course
A good, effective story needs three things to get started:
Beginning
Middle
End
Sounds basic, huh? Well, it's anything but. Getting a beginning, middle, and end to work together for seamless storytelling can be quite tricky.
Trying to learn structure while also trying to figure out how tone, voice, scenes, dialogue, exposition, setting, etc. all work alongside it can make for an extremely confusing and stressful experience! It's the kind of thing that might make a new or struggling writer feel unworthy of the task.
So they give up.
Don't be that writer!
"I hired Kate to help me polish a fantasy project near and dear to my heart. I didn't know what to expect, not having dealt with a professional editor/coach before. The experience exceeded my expectations.
Not only did Kate help with the technical issues -- such as my complete and utter failure in the proper use of commas -- she also pushed me to think about my story at a depth I hadn't before by asking pointed questions regarding the whys and wherefores. She put up with my barrage of questions, comebacks, and the occasional melt-down with tireless fortitude and a positive, constructive, and up-lifting manner.
Kate continues to be an important element to my writing. Her feedback and input is invaluable and is usually dead-on -- even though I may argue with it at times. Kate took the time to get to know me, my style, and my quirks, to better guide me on my writing journey.
I highly recommend Kate Johnston if you want to take your work to a much higher level."
K. L. Schwengel, author Darkness & Light trilogy
Why do we need to know story structure?
Story structure helps you organize, understand, and apply your story ideas. The ability to organize your ideas will allow you to then understand your story's needs and visualize how to put your story together.
Structure gives writers a basic blueprint that they can use to figure out their story's best, most compelling, most entertaining arc. Trying to organize your story without some sort of guideline is possible, yes, but it's like throwing darts at a moving target. Writing is already difficult enough without us adding to the confusion.
Figuring out structure early in the game will make writing a book so much easier!
Early drafts that are built upon a foundation of structure will reveal the weak and strong areas of your writing—don't you want to know where you might have gone wrong (or right) in your story early in your process?
When we know what kind of a story we want to tell, then we can learn where certain events should be plotted. Because characters and plot follow certain patterns, structure can help us put together a story with less guesswork as well as show us how to fix our issues.
Creative instinct—we all have it—plays a major role in story development. But stories are also built upon skill and solid understanding of readers' expectations. Structure can help writers use their creativity alongside guidelines to build powerful, engaging stories that make sense and wow readers.
And that's why I created this super-helpful, laser-focused course on story structure.
This is the perfect course for any writer who is learning the ropes or who has been at this gig for awhile but has found themselves tangled up in the knotty mass of putting a story together.
I won't lie—story development is freaking hard. It's hard for the newbie writer as well as the experienced writer. Each project comes with its own set of challenges, which means that writers need to adjust and pivot and be willing to reconfigure what they already know about the craft.
What never changes, though, are the fundamental basics of each story element.
If you are feeling overwhelmed or lost with your story, and you're wondering if you need to take another look at structure, this is the course for you.
HERE'S WHAT THIS COURSE WILL COVER
MODULE 1: GETTING STARTED
WHAT ARE YOU BRINGING TO THE STORY?

Let's get right to it: if you don't know your strengths, habits, practices, belief systems as a writer, then you're asking for a tougher job than necessary. When is the best time for you to write? What are your productivity goals? Where do you need support? How will you conduct research? These questions (and many more) must be answered before you start writing a book.
My signature coaching system is based on what I call natural writing forces, and I'll give you a healthy dose of this coaching to get you started and moving in the best creative direction for you.
GETTING TO KNOW YOUR STORY
Understand what kind of a story you want to tell before you start to tell it. This will save you lots of time throughout the Discovery and the Construction stages. Yes, this means prep work and research—Google will be your new best friend—but if you don't gather your information now, you will slow yourself down later.
WHAT IS STRUCTURE AND WHY SHOULD WE CARE?
Once you understand how structure supports and carries your story, you will understand why it's important to know your beginning, middle, and ending early in the storycrafting process. Whether you're a plotter, a pantser, or somewhere in between—structure isn't a choice. What is a choice is how you decide to approach it.
MODULE 2: PREPPING YOUR STORY FOR THREE-ACT STRUCTURE
Building a solid foundation is much easier when you have certain key components thoroughly explored and tested. The lessons in this module cover explanations of plot development, character arcs, and why knowing how our story ends will help us figure out how our stories should begin.
MODULE 3: ACT 1 - BEGINNING
MODULE 4: ACT 2 - MIDDLE
MODULE 5: ACT 3 - ENDING
In modules 3, 4, and 5 I breakdown each act through plot, character development, and theme development. I provide a lecture on each major turning point in the plot, how your main character should be acting/reacting at the time of the turning point, and how your theme should be manifesting across each act.
Included in each module are writing exercises and video discussions.
MODULE 6: GETTING YOUR ACTS TOGETHER
The acts need to track an arc and help provide a path of dramatic plausibility for your characters. I provide a template and a checklist to help you go through what you have so far to make sure your ideas for major turning points align with the jobs of the major turning points, your characters' development, and the undercurrent of your theme.
"I've hired Kate for two beta reads now, and I hope to have her input on all my future manuscripts. She's extremely thorough and brings to light issues you didn't even realize might be issues. Plot, pacing, characterization, setting—she jots notes on all the story aspects and provides a detailed assessment when she's finished. I print this out, mark it with notes and highlights, and then get to making my changes. I highly recommend her beta reading and editing services."
Carrie Rubin, author The Bone Curse, Eating Bull, and The Seneca Scourge
WHY YOU NEED THIS COURSE
Learning and applying structure to your story without dealing with any other element can free you from information overload. Structure won't work alone, but that doesn't mean you can't start thinking about it or working with it as its own entity. This course cuts through all the red tape of confusion and gives you structure straight up with no distractions or superfluous details to weigh you down.
This course is a fantastic deal -- not only do you get laser-focused lessons on story structure, but you also get journal-style questions to help you get an outside-the-box perspective on your writing--which is incredibly valuable when we're trying to figure out if our stories are doing the job we want them to do.
Not to mention I offer a personalized coaching option!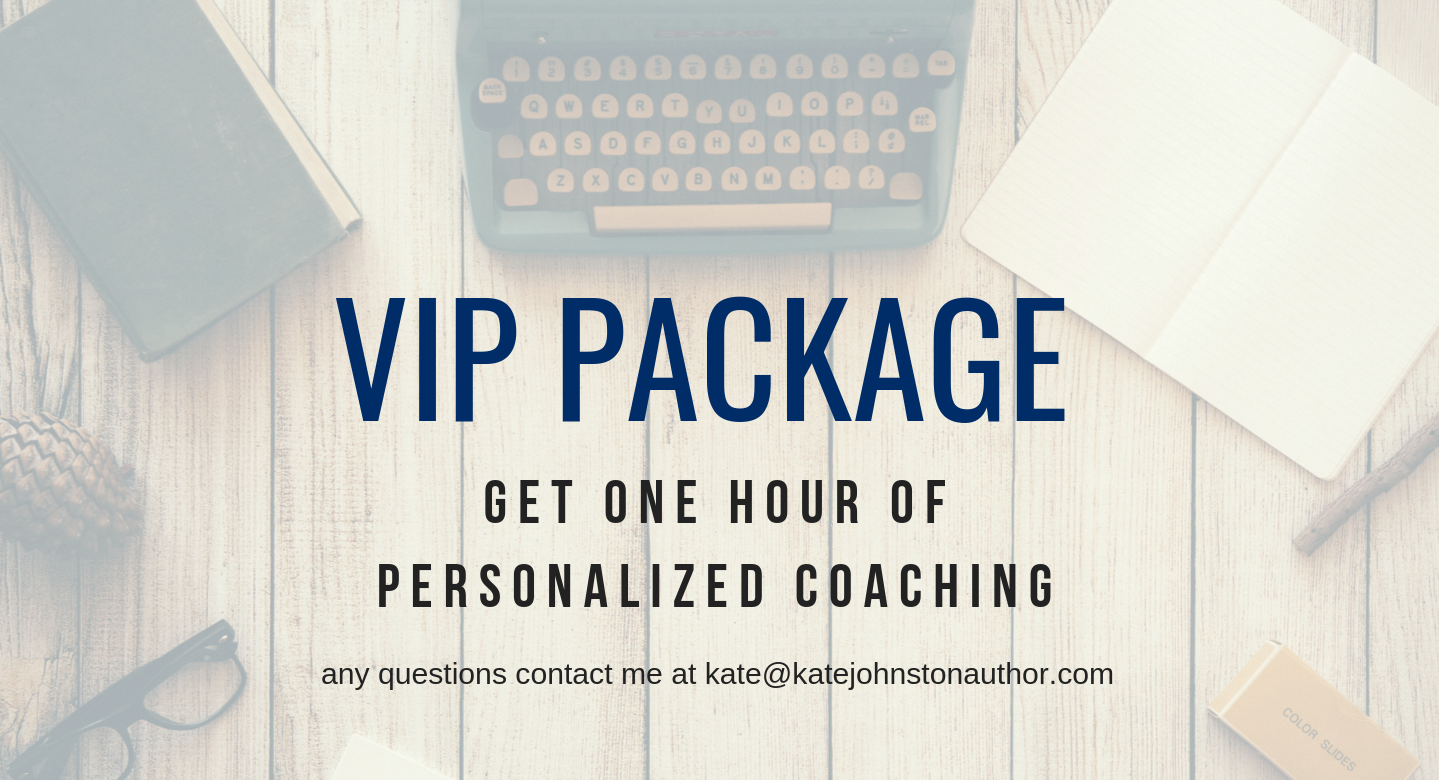 Getting basic, foundational information is fantastic right? But better than that is to get one-on-one coaching support from me. Just register for the VIP Package and you'll receive one hour of coaching support based on a customized workbook that I send to you after you complete the course.
How it works: After you send me your one-time payment of $197.00, I register you for the VIP Package and I'll send you a journal of bonus questions to help you with the modules in this course.
Complete the modules as well as answer the questions in each module, then contact me at [email protected] and I'll ask you to send me specific information pertaining to your project.
Once I have that, I will create a CUSTOMIZED workbook that you will use to dig deeper into your structure. Then we get on a one-hour call on Zoom and we discuss your story on a structural level.
More coaching time is available upon request at the above email address.
Your Instructor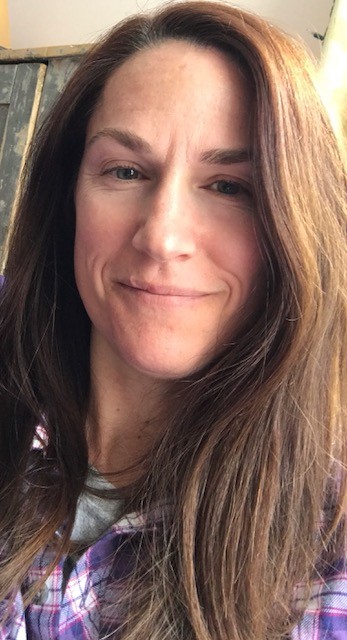 Hey there, Writer! I'm Kate Johnston — story coach, author, and BWR (Backyard Wildlife Rescuer)
Married with two children, I write fiction at 4 in the morning, the best time of day for writing without interruptions. My work can be found in Wayfaring, Compass Points: Stories from Seacoast Authors, The Greensilk Journal, Wolf Warriors, Concord Monitor, Northeast Wolf Coalition, and my coaching website katejohnstonauthor.com.
Writing is something I hold close to my heart (right up there with pizza, wolves, and Mickey Mouse). I knew I wanted to be a professional writer when I was about 8 years old and wrote a story about a good wolf.
I'm usually writing something, either actively or in my head. Sometimes I talk about fantastical worlds and characters because as though they're real. I love jib-jabbing about the writing process and helping storycrafters kick their writing dreams into reality!
All a writer needs to get started on their journey are belief, determination, and a little bit of ferocity. You up for kicking your writing dream into reality?
Then let's get going!
For a one-time fee of $197.00 you will receive a full hour of customized coaching on the work you're doing in this course.

Course Curriculum
Getting Started
Available in days
days after you enroll
Prepping your Story for Structure
Available in days
days after you enroll
Frequently Asked Questions
When does the course start and finish?
The course starts now and never ends! It is a completely self-paced online course - you decide when you start and when you finish.
How long do I have access to the course?
How does lifetime access sound? After enrolling, you have unlimited access to this course for as long as you like - across any and all devices you own.
What if I am unhappy with the course?
We would never want you to be unhappy! If you are unsatisfied with your purchase, contact us in the first 30 days and we will give you a full refund.