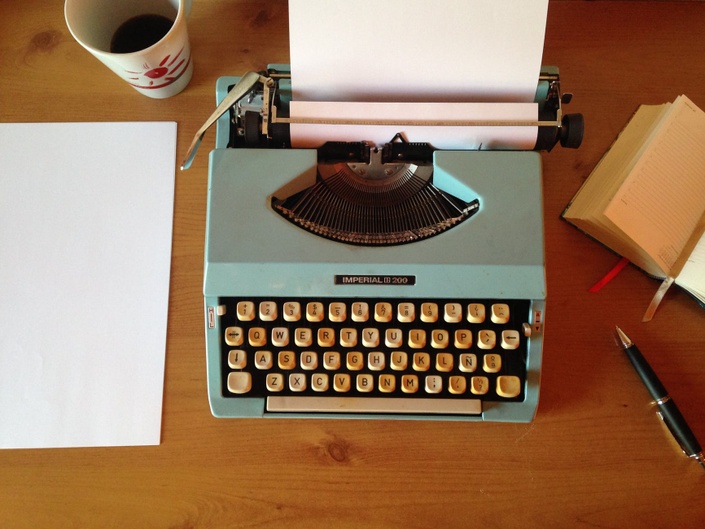 Start Your Writing Journey Today
Learn the essentials to become the writer you've dreamed about
Join here
Do you have trouble launching your writing dream?

Are you afraid you don't have what it takes to be a good writer?

Have you started projects only to stop midway because you don't know enough about the writing process?

Do you tell yourself you don't have the time to write, even though you wish you did?

Are you struck with inspiration, but stuck on execution?
If any of the above sound familiar, then you'll love the guidance inside!
IMAGINE wanting to embark on your writing journey but you feel stuck because you're not sure where to start or you don't know what decisions to make along the way. Most writers give up on their dreams because they were following a path NOT MEANT FOR THEM.
One thing I've noticed in the writing industry is that most advice assumes that everyone can apply it in equal measure. This is so far from the truth! It's actually one of the reasons I got stuck in my own writing journey—I was following the lessons and tips from writers who I admired but whose traits, habits, lifestyles were totally different from mine. Like fitting a square peg into a round hole—I just couldn't get their advice, strategies, or tips to work for me.
After honing my skills and tapping into my natural writing forces, I won a short story contest, was published by a small press, found an agent, and started my coaching business. I want to help you find the path that is meant for you!
I created this online course Start Your Writing Journey Today because I know what it takes to fit writing into your life. It ain't easy! This is why I coach writing in a way that embraces each writer's individual strengths, challenges, personality traits, moods, and habits.
I want to support you in your writing journey so that you can kick your dream into reality and feel GOOD about your path.
START YOUR WRITING JOURNEY TODAY will help you:
plan and prepare you to manage your schedule so you can "make" time to write
find and develop story ideas so you aren't worrying about "what do I write next?"
network with like-minded individuals so you can build a support system
be more productive so you can make progress and be accountable to your writing
hone your skills so you can become a better and happier writer
write with confidence, joy, and a little bit of ferocity so you can BELIEVE you're a writer
I developed this course specifically with writers in mind who want to start an authentic, skill-based, heart-centered writing journey. Even if you've already begun, Start Your Writing Journey Today can act as a refresher course or a helping hand when things start feeling a bit dizzying and unwieldy.
Get ready to fill your writing pack …
"Working with Kate was an absolute pleasure. She was able to exceed every expectation on two separate projects within a short time frame, and is incredibly responsive and flexible in her communication and approach. Kate would be a valuable asset on any writing project, and has earned my heartfelt recommendation." Christian Hamilton | Reputation Management
---
"I have thoroughly enjoyed learning and taking Kate's class, The Write Track. I wish it was longer than the six weeks – it has motivated me to keep writing. Her calm presence and encouragement are invigorating to me. I worked with a writing coach previously and although I loved the "homework" pieces she assigned, I never made any progress on my own writing. Kate is totally invested in whatever piece is before her – and I must add how thoughtful she is." – Katherine Pixley, student of an in-person workshop, The Write Track.
---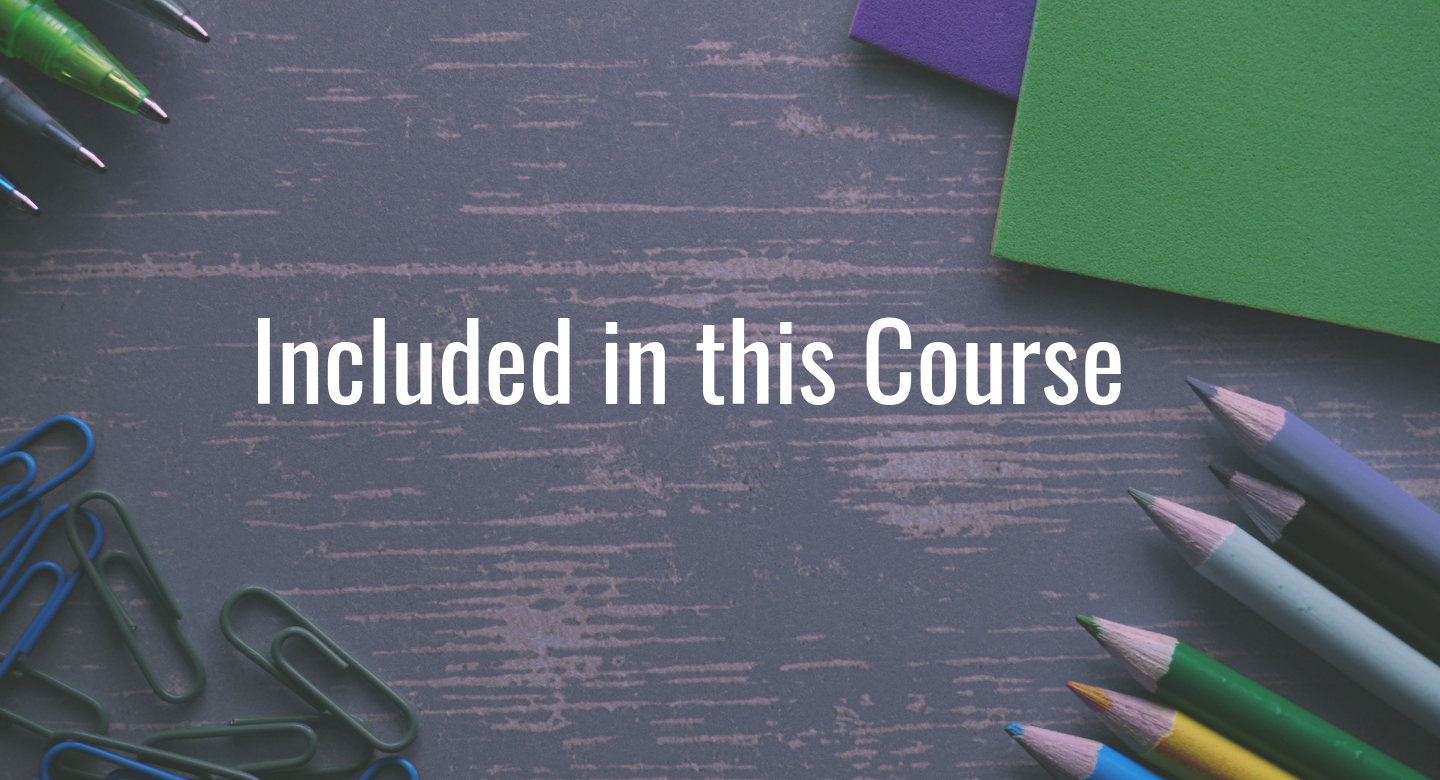 OVERVIEW & STRUCTURE
The lessons and follow-up assignments can be studied sequentially or not, depending on how you process information best. They are self-paced, which means you can take as little or as much time exploring the observations and notes, journaling your responses, and following through on the action steps.

11 Lessons – a study of a particular focal point all writers need to consider as part of the journey; these lessons are designed so that you can modify and apply them in the most effective way for you.
Writing Prompt/Writing Activity — prompts, journals, and activities to enhance the theme of the lessons; these action steps will help you make concrete decisions for your project(s) so that you can make progress and stay accountable on your journey.
Videos & Downloadable Material – mini journals, videos, meditations, and other documents are supplied to support you as you begin to tap into your writer self and learn the most effective strategies for your writing practice.
Personal Analysis of your Writing – you are given the opportunity to submit brief excerpts of your work for specific feedback by me.
Facebook Group – join my free Facebook group for added support and accountability.
Bonus Offer upon Completion of Course – your journey doesn't stop at the end of this course, and neither does my coaching support. Be sure to complete the lessons to be eligible for a bonus offer!
Discussion — each lesson includes a discussion area where you can share your thoughts and reactions to the daily writing and activities, as well as excerpts of your writing. Sharing is always optional.
BREAKDOWN OF LESSONS
Lesson # 1 – CURIOSITY MAKES A WRITER
- We dive into the mythic pools of curiosity and learn why it is a vital tool to pack for your journey, and how to use it effectively.
- Learn how to start your portfolio of ideas so that you can strengthen your creative muscles.
Lesson # 2 - WHAT IS YOUR DESTINATION?
- We talk about the "secret" to starting your writing journey and why it will help you stay committed to your goals.
- Understand what you need to know and what action steps you need to take in order to start a committed writing journey.
Lesson #3 – DO YOUR WRITING PRACTICES WORK FOR YOU?
- Learn about my signature coaching system based on natural writing forces and how you can apply my strategies to support you on your journey.
- Build strategies for goal-setting, time management, and productivity by applying your natural writing forces to your daily routine.
Lesson #4 – TIME MANAGEMENT
- We discuss the number-one tactic to managing your time so that you are productive AND creative on your journey.
- Conquer your struggles over "not finding time" so that writing is a normal, habitual part of your routine.
Lesson #5 – THE WRITER'S PLEDGE
- Decide on a target date for completing your next official project so that you can begin setting goals along the way and know exactly what steps you need to take from one day to the next.
- Pledge your commitment to your journey to help you strengthen your creativity mindset so that you WANT to stay accountable to your plan even when things get tough.
Lesson #6 – DISCOVERING YOUR WRITER SELF
- Learn ways to tap into your writer self so that you can use that center of creative energy where your stories are rumbling ANY TIME you want.
Lesson #7 – WHY ARE YOU ON THIS JOURNEY?
- We'll talk about how knowing your purpose as a writer will help you mark the path that is right for you.
- Discover the key ingredients to a writer's purpose and how yours measures up.
Lesson #8 – WHY THIS STORY?
- We discuss a few general strategies regarding project selection and how to tell if you're working on the right one for the moment.
- We talk about why you might be lacking interest in your project and how to overcome that obstacle and others like it so that you can meet your goals.
Lesson #9 – HOW TO FIGHT FEAR
- Learn practical action steps to fight fear and build confidence so that you are less likely to give up when things get tough.
- Build your fear-fighting skills with these ideas to help you push through the low points, struggles, and obstacles so that you feel EMPOWERED and CONFIDENT on your journey.
Lesson #10 – WHAT WILL I DO TODAY?
- We talk about why it's important to plan out your choices and paths so that when you hit an obstacle, you have a detour and new action steps in mind.
- Learn why positive creativity mindset is at the foundation of a successful writing journey and how you can strengthen your mindset every single day so that you stay in that creative swing.
Lesson #11 – REVIEW AND PLAN
- Take some time to review the information, questions, and ideas in the previous lessons and challenge yourself to set up a plan for your writing journey.
---
"After meeting Kate in a local writing group, I was struck right away with the quality of Kate's writing and with the obvious care and thought that she put into her feedback. Subsequently, I asked Kate if she would edit my travel book, called America's Highway: A Journal of Discovery along US Route 1. Kate performed that job with the same care and thoroughness that she had put into her own writing and into her work with our writing group. Her recommendations always produced improvement, and my book was measurably better for her efforts. I would recommend her as an editor and writing coach without reservation." -- Tony Cappasso, author of Historic Route 1 in Maine, and author of two ebooks Eating Dante: A Culinary Adventure and America's Highway: A Journal of Discovery along US Route 1.
---
"Kate was one of the first writers that joined the Limebird team, and she's an asset to the company. She is a highly skilled writer and editor who is hard-working and completely dedicated. She will go above and beyond what you ask her to do and is friendly and personable with our readers. Anyone would be lucky to have her on your team, or use her professional writing and editing skills." Beth Murrell | Operations Manager at Chillicow
---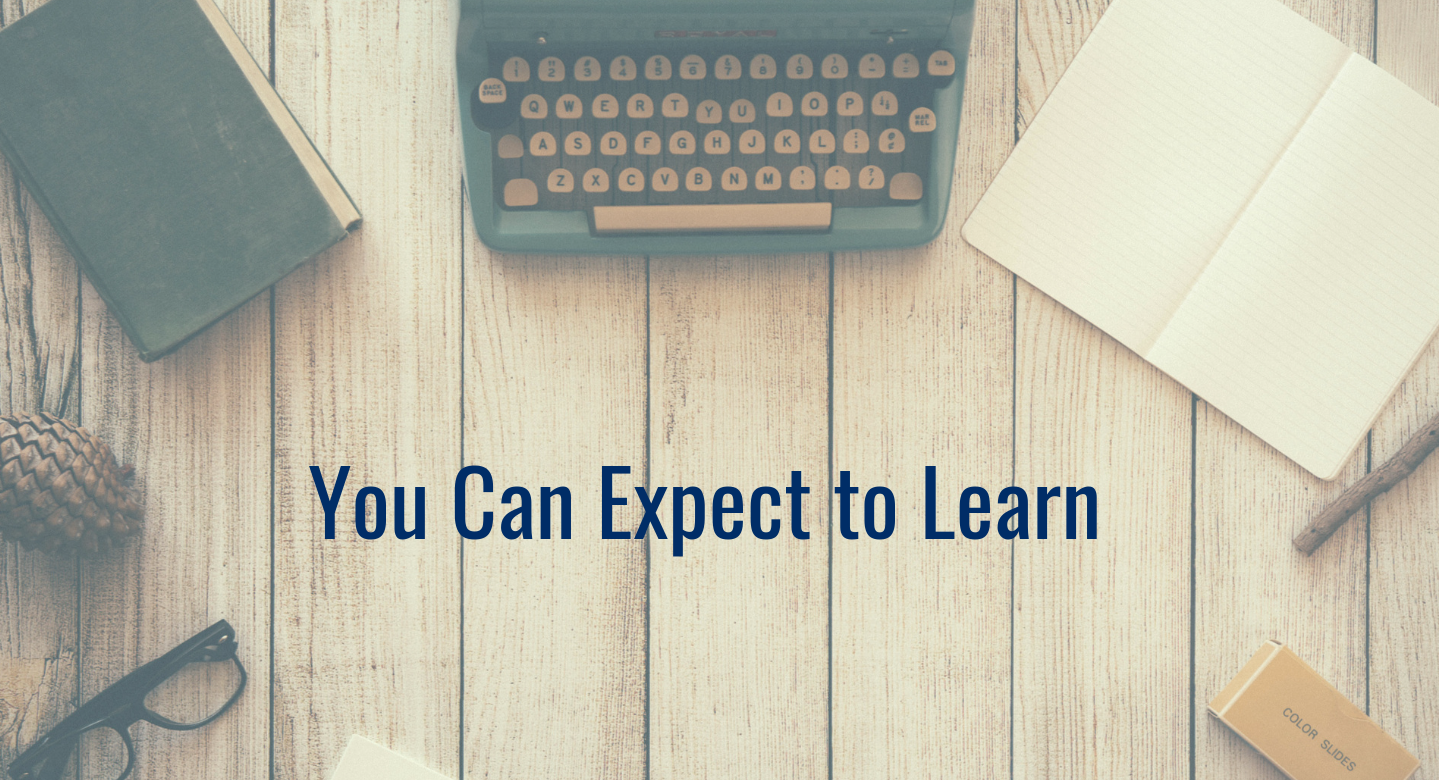 Start Your Writing Journey Today will help you connect your writer self and your real-world self for optimum creativity and productivity so that you can stay committed to your writing journey.
YOU CAN EXPECT TO LEARN HOW TO:
-Tap into your writer self in order to foster a strong and healthy writing practice so that you can work peacefully and in tune with how you work best (your natural writing forces).
-Motivate yourself through writer's block, rejection dejection, and low-vibe creativity mindset to help you spark your creativity so that you love what you write and write what you love and BELIEVE that you are a writer.
-Hook into your purpose, so that you can tap into that high-vibe creative energy anytime you are feeling a lack of confidence or joy.
-Manage your triggers, moods, strengths, weaknesses, and habits so that you can put the ones that foster your creativity to use—and discover which forces hinder your writing productivity levels so that you can learn how to silence or banish them to help you stay focused and disciplined on your writing journey.
-Make time to write so that you discover your most effective methods for fitting your writing into a hectic, unpredictable schedule without feeling the overwhelm or pressure.
-Discover the story that inspires you now through a clear understanding of your natural writing forces so that you can stay focused and disciplined throughout the entire storycrafting process and complete your projects.
-Tackle fear, limiting beliefs, and low-vibe creativity mindset through guided meditation and journaling so that you can rise up, see your worth, and write with confidence, joy, and rumbling creativity.
Learning the fundamentals of a writing journey is empowering! I want to help you harness that power by offering advice, tools, and ideas that you can mix and match and modify to implement practices that will work best for you and your writing journey.
Note: This course is open-ended so you may complete it at your own pace, review, and repeat at any time. Please use my suggestions in this course as a starting point, to inspire you, but modify and personalize them to fit your specific needs and goals.
---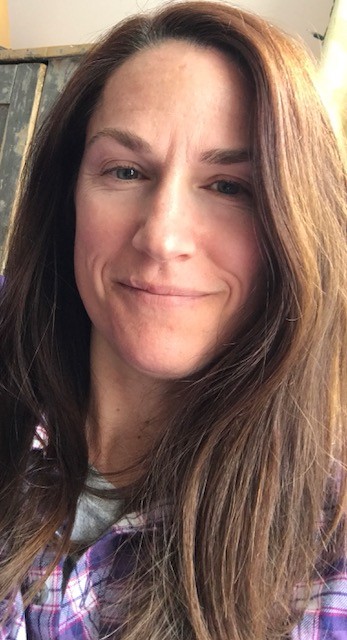 ABOUT YOUR COACH
KATE JOHNSTON was born on Cape Cod, and raised in rural New Hampshire where nature and wildlife stirred her imagination. She knew she wanted to be a professional writer when she was about seven years old and wrote a story about a good wolf.
Married with two children, she writes fiction at four in the morning, the best time of day for writing without interruptions. Her work can be found in Wayfaring, Compass Points: Stories from Seacoast Authors, The Greensilk Journal, Wolf Warriors, Concord Monitor, Northeast Wolf Coalition, and her blog.
A published author, Kate runs a story coaching business where she helps aspiring authors navigate the often confusing and intimidating writing journey by teaching them how to tap into their natural writing forces so they can write successfully with confidence, joy, and rumbling creativity.
She teaches creative writing to kids in after-school enrichment programs and has published a fundraising book project called Dare to be a Voice, featuring local students' short fiction focusing on environmental issues. All proceeds from sales of Dare to be a Voice are donated to non-profit organizations.
Her motivational coaching style inspired her Crafting Story series, writing guides that prove all it takes to be a successful writer is belief, hard work, heart, and a little bit of ferocity.
Kate lives in Dover, New Hampshire with her husband, two children, an English setter, two cats, and assorted wildlife. She loves to read, explore nature, watch Disney films, bake ooey-gooey desserts, and stick up for endangered wilderness. And purposely write fragments.
---
"My daughter has been getting 100 in Language Arts this school year and she told me it was all because of her writing sessions she had with you this past summer. I just want to say thank you." Parent of a student taking the workshop, Summer Writing for Kids.
---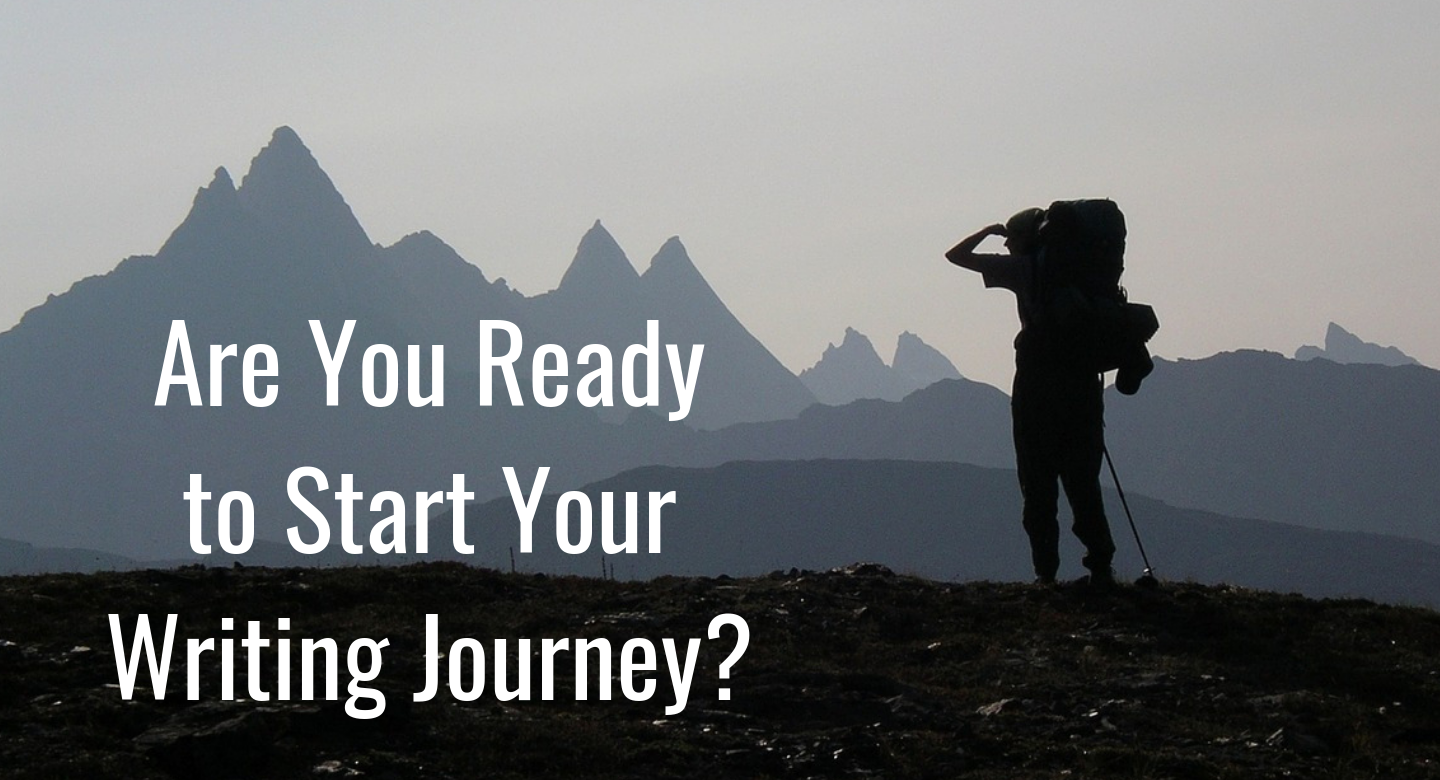 Start Your Writing Journey Today is a great type of survival guide for you if you're willing to work hard, make sacrifices, and strive to learn and grow. Take my lessons and modify them to your heart's content to create your own personal best writing practices.
Just scroll down, choose your payment option and click Enroll in Course now.
If you would like to join me, there is zero risk and a 15-day money back guarantee.
I want to make sure that the Start Your Writing Journey Today course is right for you. So if you sign up, you have 15 days for exploration. If my battered and worn survival guide is not the right fit, just email me and I'll give you a full refund.
If you'd like to start your writing journey with me, there are two payment options. You can pay in full upfront for US $497 or you can pay in 6 monthly installments of US $87. Just scroll down and enroll now.
As soon as you join, you will have lifetime access to the course materials, including everything added in the future.
We use the Teachable platform to deliver Start Your Writing Journey Today.
Click a button below to continue on to Teachable and enroll using your preferred payment plan.
If you change your mind within the first 15 days, you can get a full refund.
See you inside the guide!
Frequently Asked Questions
When does the course start and finish?
The course starts as soon as you register. It is a self-paced online course. The field notes can be studied in any order you like and you can take as long as you like from one lesson to the next.
How long do I have access to the course?
After registering, you have unlimited access to the course for as long as you like - across any and all devices you own. You can also download the materials to your own computer so you can keep them offline.
What if I am unhappy with the course?
I want you to find value in this course. If you are unsatisfied with your purchase, contact me in the first 15 days and I'll give you a full refund. Just email: kate@katejohnstonauthor.com
Is the course useful for people writing in all genres?
This course will help all fiction and non-fiction writers.
Your Instructor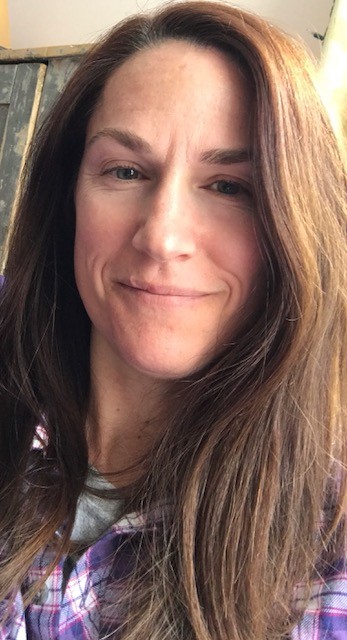 Hey there, Writer! I'm Kate Johnston — story coach, author, and BWR (Backyard Wildlife Rescuer)
Married with two children, I write fiction at 4 in the morning, the best time of day for writing without interruptions. My work can be found in Wayfaring, Compass Points: Stories from Seacoast Authors, The Greensilk Journal, Wolf Warriors, Concord Monitor, Northeast Wolf Coalition, and my coaching website katejohnstonauthor.com.
Writing is something I hold close to my heart (right up there with pizza, wolves, and Mickey Mouse). I knew I wanted to be a professional writer when I was about 8 years old and wrote a story about a good wolf.
I'm usually writing something, either actively or in my head. Sometimes I talk about fantastical worlds and characters because as though they're real. I love jib-jabbing about the writing process and helping storycrafters kick their writing dreams into reality!
All a writer needs to get started on their journey are belief, determination, and a little bit of ferocity. You up for kicking your writing dream into reality?
Then let's get going!
Class Curriculum
WELCOME
Available in days
days after you enroll
Field Note #1
Available in days
days after you enroll
Field Note #2
Available in days
days after you enroll